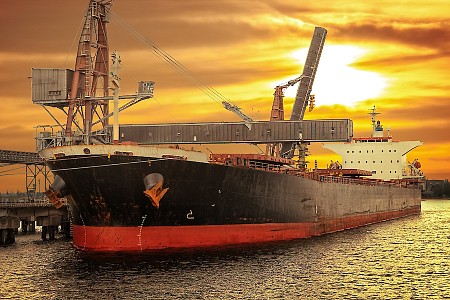 Always on Board
The easiest way to handle port call administration.
Don't you think your administration on board could be more efficient? Always on Board is the solution that handles port call administration in less than 20 minutes. So the captain can focus on what really matters: safe navigation.
Meet Steven & Max
On board the administrative duties are significant and still rising due to the increasing regulations. Based on our maritime and digital expertise, we have built an easy-to-use port call administration solution for captains. One that meets industry standards like low bandwidth functionality and use of the latest local port documentation. See for yourself. Meet Steven & Max.
Time saving
Reduces the administrative burden on board
Ensures efficient data flow during a port visit, 90% of all data elements will be reused
The port call administration up to 7.5 times faster
Easy to use
Intuitive user interface
Reuse and validation to minimize mistakes
Directly submitted to agency of your choice
Directly usable
Setup and configuration done by us
Get started after simple instructions
No special hardware or software needed
Low bandwidth compatibility
Very small network base load
Offline modus available
Answers to your questions
It sounds nice, but how does Always on Board work?
Always on Board is an online application with an account per vessel. Diize enters all relevant data of each vessel in the vessel account and Always on Board reuses this data for every port call. The Master simply logs in and adds the dynamic data. Then Always on Board generates the specific port forms for the port of call. Always on Board sends the documents to the agent and the Master is done within 20 minutes.
Is it user friendly?
Of course, the proof of the pudding is in the eating so approach us for a trial. But Yes, our users rank the user-friendliness with a 9.
What is the time saving on average?
With Always on Board a master can fill and sent the forms on average up to 7,5 times faster than when he or she does it manually.
How many ports does Always on Board cover?
At the moment Always on Board covers over 3.600 ports. We are still adding ports and aim to have the top 500 worldwide in our database before year-end.
Is Always on Board agency independent?
Yes. Within the application you can submit the port call documentation to the agency of your choice. The agency receives all information in the official forms of the port authority. 
How will the pre-arrival documents be sent?
Always on Board will automatically generate an email with the local port forms which will be sent to the selected agent. The master will receive a CC. 
Which data will be re-used?
Always on Board aims to follow the report only once. Therefore, it tries to re-use every single data element. I.e. Voyage & crew list data and vessel settings information will be re-used for the next port call. On average, 85% of all data elements will be re-used in all successive port calls. 
Can I sign the documents?
Yes, Always on Board has the option to digitally sign or stamp the documents. Of course, it is also possible to print the forms and sign them manually the old fashioned way.
Can I print out pre-arrival forms?
The local pre-arrival forms will be generated by simply clicking on 'preview port call'. Another possibility is to print all the documents that are sent in CC to the master's e-mail address.
Do you still have any questions? Or is the application not working properly? Our Always on Board support team is available 24/7 for critical issues. Other questions will be answered within one day. Please contact us via +31 (0)10 29 42 100 or send us an email to aob@diize.com.
Free demo
On regular base diize organizes sneak previews to get an impression of our Always on Board solution. During a webinar we will show you in less than 30 minutes how to easily fasten the process of the port call administration. We give you a live demo, tell you some more background of our application and answer all your questions.
You can also join our online demo for free. Request your free demo and receive a link to watch the webinar.