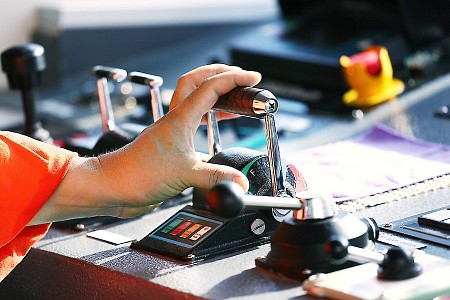 We connect. We digitize. We simplify.
We believe that going digital helps the maritime ecosystem to transform, seize new opportunities and unlock the efficiency potential of the industry for the future. 
We make processes on board and on shore more efficient for ship owners and charterers. With our direct to use solutions, like Always on Board, our clients can start today. Save time and focus on what really matters.
Our Values
The world of transforming into digital changes faster and faster. Partnership with customers to guide them in this journey and transformation is crucial. At diize we understand this as no other. Our roots have been in the shipping agency for many years. To go forward and to transform the digital mindset of the industry we need to connect, to bond and to build with our customers.
Our core values form the basis of who we are and how we act and do business every day.
Be brave
We dare to take risks, not always choosing the easiest way but the way that leads to improvement, innovation and transformation of maritime processes. 
Energizing
We are passionate about our brand and way of working. Always busy and aiming for the best solutions for our customers.
Inspirational
We are creative people with a lot of ideas. Always in the energetical workflow, improvise where necessary. Able to tackle the issue, convince others and stimulate colleagues and customers in our way of working.
Dedication
We are committed and accountable. Customers appreciate the loyalty & commitment and therefore feel reinforced in their choices to embed digital technology in their processes. 
Drive
Work hard, play hard. Aiming for the best results. This is in our DNA; we motivate ourselves because we believe in what we do. Through this drive we inspire and convince colleagues and customers in a natural way.
Meet our team
Linde
van Wulfften Palthe
Director
Creative free spirit that enthusiastically and firmly aims to make digitization work in the maritime industry.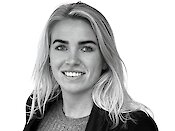 Megan
Maas
Customer Succes Lead
Dedicated to bring awesome service and direct solutions to our customers!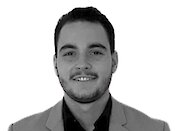 Rick
Scherpenisse
Application Support
It's about the journey, not about the destination. Evolve and improve!
Vacancies
Want to join us in our mission to digitize the maritime industry? Want to have direct impact in scaling our business internationally? Please read our vacancies below. We are curious to learn more about you - don't hesitate to get into contact!